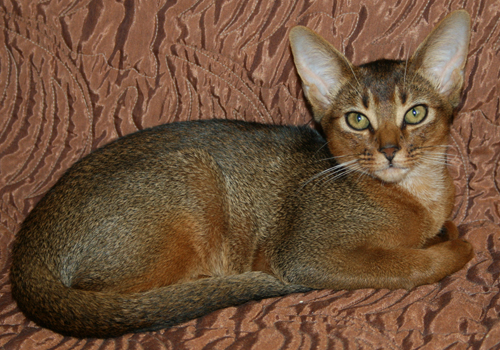 Swift November Rain was born on the 26th November 2010; she is known as Nova around the house. She was born during the excess rains of November 2010 when many parts of NSW flooded and that was followed by the natural disasters in Queensland. Our support and thoughts are with those affected by these severe weather events.
Nova's father is Nile Ghost Who Walks, also known as, Junior. Her mother is Bronze Double Grand Champion Swift Djemila, an outspoken tawny girl who knows what she wants.
Nova's parents are both normal for PK-deficiency and therefore she will be normal as well. She has been tested for PRA and is not affected by this condition.